About Yoopies
About Yoopies

Who are we?
Yoopies is a digital home care platform that facilitates contact between families and service providers. We are a community of 3 million users across Europe (and counting!) with a common goal: to simplify and democratise access to household services! 👇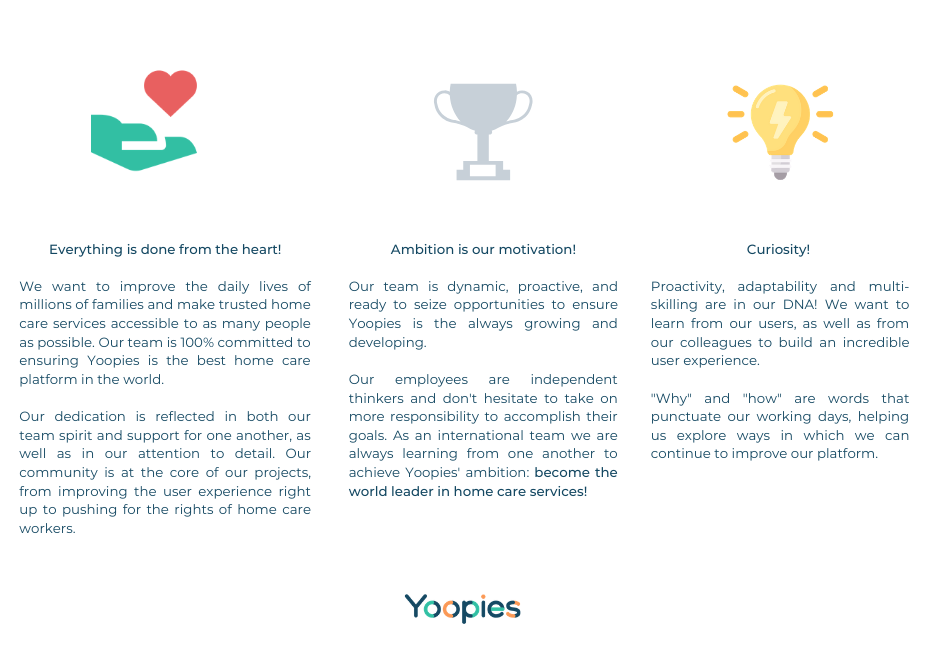 How do we work?
Yoopies is a unique multi-service platform, making it possible to improve the well-being of users every day, from A to Z. Yoopies is revolutionising home care services, allowing its users to find the ideal person to work across multiple home care roles, and by providing continuous simplification of administrative procedures.
Thanks to our dedicated community and review system, Yoopies allows families to choose their employee with complete confidence, as well as facilitating the job search for those who wish to provide a care service via the platform.
Yoopies also offers a corporate offer, YoopiesAtWork, helping companies to balance the personal and professional lives of their employees. Our innovative work-life-balance solution now has more than 100 partner companies.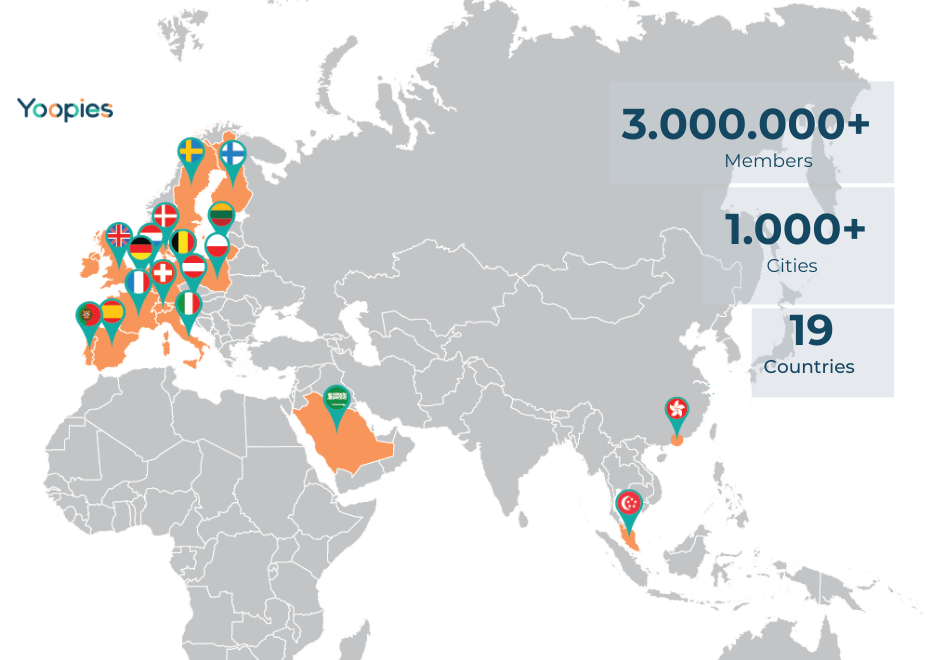 Created in 2012 by Benjamin Suchar, Yoopies was first inspired by Benjamin's experience whilst struggling to find childcare for his own family. Partnering with long term friend, blogger, and mother of four, Jessica Cymerman, the pair created Yoopies- a platform designed to help parents connect with quality childcarers whilst avoiding expensive agency fees. Yoopies soon grew to offer other homecare services, becoming one of the most successful multi-service platforms of its kind.
We are now present in 19 countries and are committed to facilitating and simplifying the demand and supply for childcare, pet sitting, elderly home care support, tuition, and cleaning services.
Find us across the globe👇
In July 2019, Yoopies acquired the startup HelperChoice, the first socially impactful company dedicated to the eradication of placement and human trafficking fees for the purpose of forced labour. Since then, Yoopies has extended its activities throughout Asia and the Middle East with a social mission: to eradicate modern slavery and to revolutionise the employment agency industry through technology.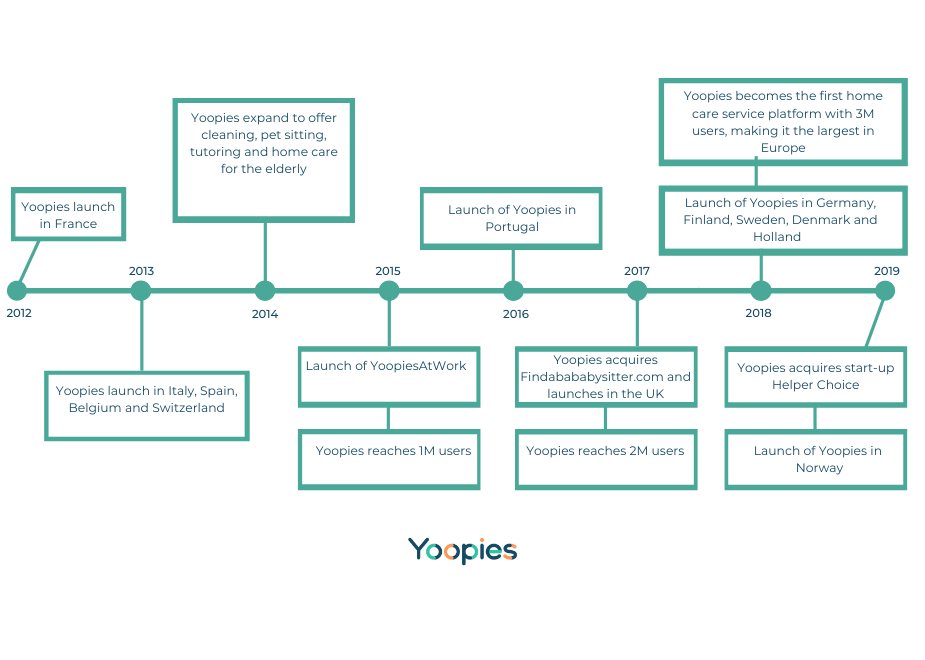 At Yoopies we understand that as a parent you want trusted and high-quality care for your family. For jobseekers, we know that you want a hassle-free way to secure your ideal role. Yoopies are here to assist you every step of the way, so what are you waiting for!