Conducting background checks on my childcare provider
Conducting background checks on my childcare provider
So, you've found your perfect babysitter, nanny or childminder on Yoopies and now you want to be 100% sure that they're the right person? Here are our tips and guidance on how to complete a successful background check.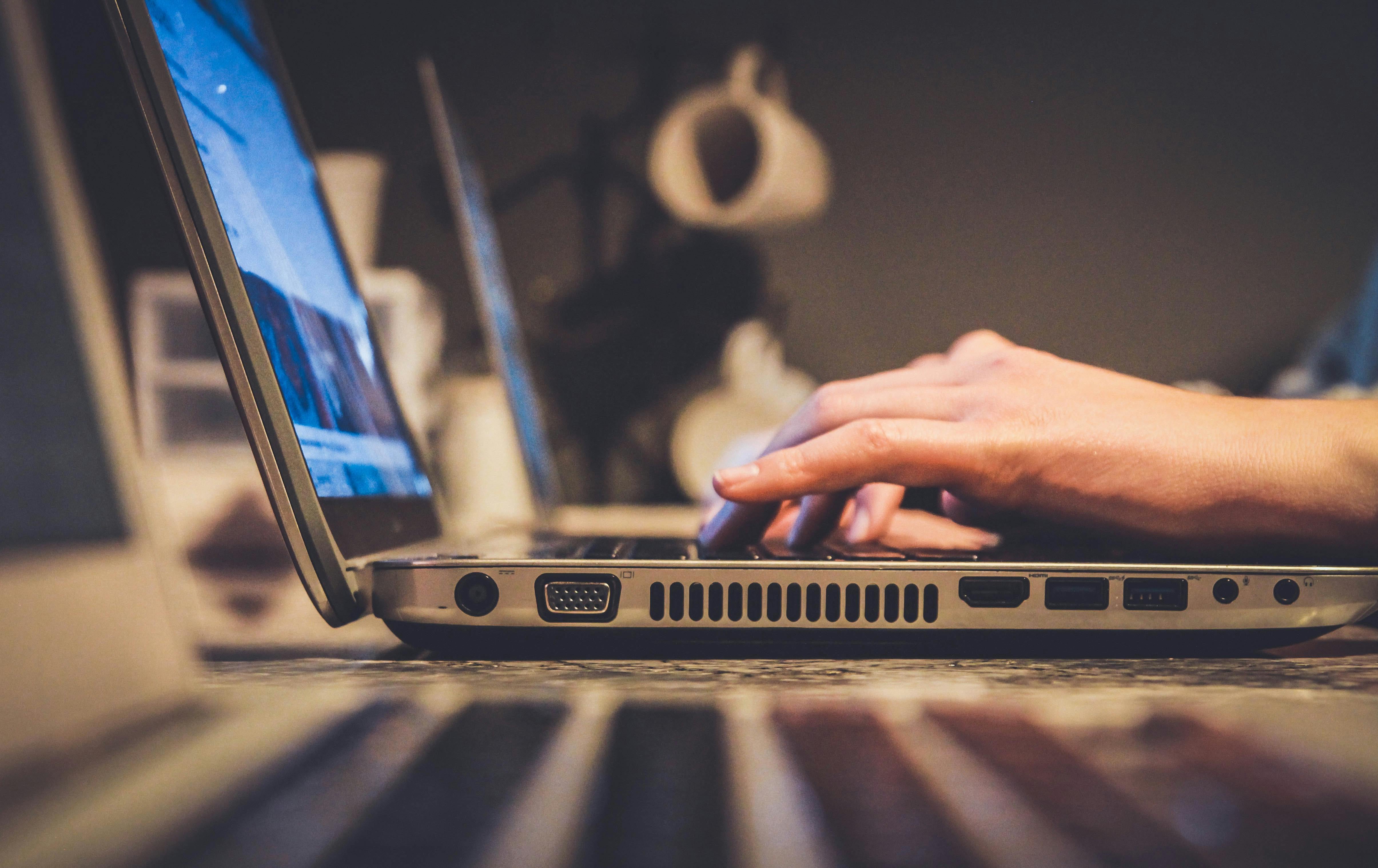 What documents should my childcare provider have?
At minimum, all childcare providers should have:
A valid form of identification (passport, driving license or national identity card)
Enhanced DBS check
All Ofsted registered childminders and nannies will also require the following:
Paediatric first aid certificate
Early years qualification or training
Public liability insurance
Experienced nannies who may not necessarily be Ofsted registered may also have these documents. We highly recommend that you ask to see all of the documents that your potential childcare provider has to check for their validity and relevance. At Yoopies, we undergo verification checks for profiles who send us their documents, but we highly encourage families to also do their own checks for their peace of mind. For more information about our verification procedure, please see our article here.
Identity documents
A robust identity document should always have the full name, address and photo of the bearer. If one of the ID documents does not contain this information, then you should ask for a second piece. The United Kingdom issues two types of official identity documents: passport and driving licence. Other countries may issue other types of identity cards, so you should do online research to check what a standard ID from this country looks like.
Some Non-British nationals may need additional documents to prove that they are authorised to work in the United Kingdom. Further details can be found on the official Government website here.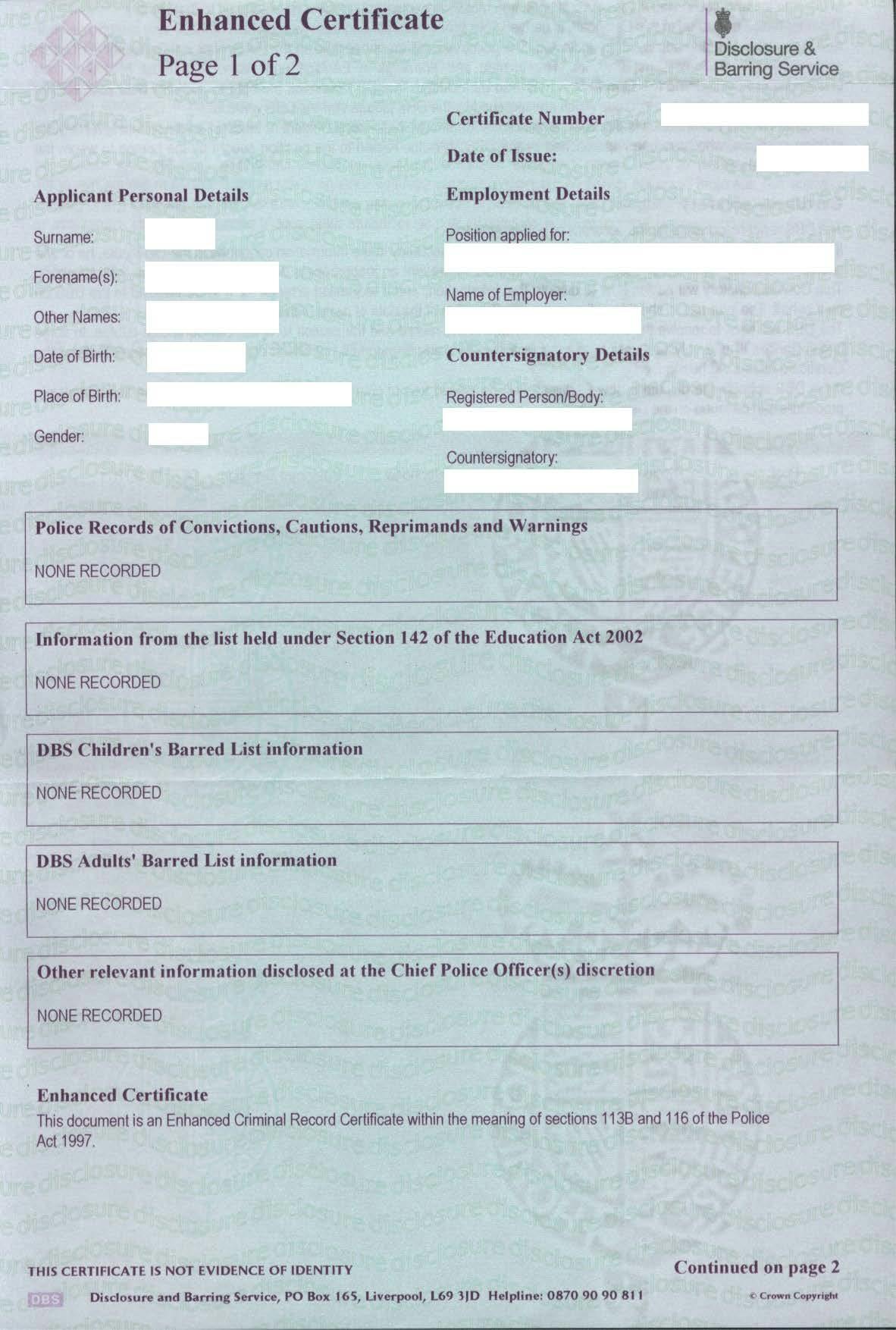 DBS checks (previously known as CRB checks) are criminal record checks processed by the Disclosure and Barring Service (DBS) and it provides details of an individual's criminal record. These checks can include information held on the DBS's children and adults barred lists, together with any information held locally by police forces that is reasonably considered to be relevant for the applied post. These checks are to assist employers in making safer recruitment decisions.
When a check has been processed by the DBS, the individual will receive a DBS certificate which can be shown to parents during the interview process.
Individuals working with children or vulnerable adults should undertake an Enhanced DBS check (£44) as opposed to the Standard DBS check.
An Enhanced DBS check will find:
Any criminal convictions within the UK only, including those that would normally be considered 'spent' under the Rehabilitation of Offenders Act 1977.
Whether the applicant is on 'List 99' and therefore banned from teaching.
Whether the applicant is on the Protection of Children Act List and has therefore been banned from working with children in a childcare role.
Whether the applicant is subject to a Disqualification Order following a conviction for certain criminal offences.
Any other information the police consider to be relevant, this could include the fact that the applicant's own family has been subject to a child protection investigation.
Disclosures only show a person's UK records, and Non UK Childcare Professionals should be able to provide a police check from their country of origin or the country they most recently lived in. However, be aware that a police check from another country may not check the same records as a DBS disclosure.
The DBS update service allows employers to check the validity of a DBS certificate and can be found here. The service will inform users of any updates to an individual's criminal record.
Paediatric first aid
Paediatric first aid courses are essential for Ofsted registered nannies and childminders and highly recommended for other types of childcare. You should check that the first aid course has been delivered by a competent body offering a minimum of 12 hours of training - usually a 6 hour practical component and a 6 hour theoretical component. You should check that the certificate is dated within the last three years as it is recommended to repeat the training after this time frame.
Early years qualification
There are many qualifications on the market from free online classes to college diplomas spanning over several years. Your childcare provider, if completing an Early Years qualification, should hold at least a Level 2 qualification. Continuous training and refresher courses are often a good sign that a childcare provider is committed and dedicated to the profession, and should be seen as a bonus if provided. More information on how to check qualifications can be found on the Government website here.
Reference checks
You also have the option to conduct your own personal checks in order to be completely assured that you've selected the right candidate for your family.
Many private companies offer the ability to provide background and reference checks which will inform you of an individual's occupational history or provide vetted character references. Some examples are: Experian, Verifile and People Check.
In addition, a little internet research can go a long way: it can be very easy to find out more information about your prospective child care provider by looking them up on Google and other social media websites.